As your taxpayer advocate and elected member of the California State Board of Equalization, I'm fighting to protect your rights and bring about fair tax policies that help grow our economy and jobs. As always, I welcome your ideas about how we can work together to solve the problems facing our state.

- GEORGE RUNNER
---
Fire Fee Controversy Grows


In recent weeks, CAL FIRE has drawn significant media attention and public scrutiny.
First, in response to questions from the Los Angeles Times, CAL FIRE was forced to admit the existence of a secret $3.66 million slush fund. These dollars, which came from legal settlements, were supposed to go into the state's general fund. Instead, CAL FIRE diverted these funds to a private non-profit and used them to pay for a number of questionable expenditures.
This unfolding scandal has drawn scathing editorials from a number of newspapers, including the Fresno Bee, Modesto Bee, Orange County Register, Record Searchlight, Sacramento Bee, Stockton Record and U-T San Diego. Senate Republicans have called for an independent investigation.
Second, as reported by the Sacramento Bee, CAL FIRE has been illegally diverting fire fee funds to pay for wildfire investigations. The Office of Legislative Counsel, which drafted the fire fee law, says CAL FIRE's actions are unconstitutional because they do not provide a direct benefit to fee payers.
Last but not least, Governor Jerry Brown is proposing legislation that would redefine the fire fee as a tax. His proposal is aimed at allowing the administration to continue spending fire fee revenues in a manner that does not directly benefit fee payers. The proposal would require a 2/3rds votes. It's unclear whether rural Democrats will support the Governor's effort.
We've known all along that the fire "fee" is really an illegal tax. These latest developments only serve to underscore this truth.
And although the Governor may find these matters "boring," I don't. I doubt California taxpayers do either.
It's time for greater accountability and transparency at CAL FIRE. It's also time for the Legislature to repeal the fire "fee" by approving any or all of the pending legislative repeal measures: AB 23, AB 124 or SB 17.

Keep up with all the latest fire fee news by following Calfirefee.com on Facebook or Twitter.
Retroactive Tax Grab by FTB Is Wrong
As an elected official and taxpayer advocate, I cannot remain silent while state tax officials punish California taxpayers who in good faith followed our laws.
That's why I'm urging the Franchise Tax Board to reverse a controversial staff decision seeking millions in retroactive taxes from taxpayers who invested in California small businesses.
In my letter to the three members of the Franchise Tax Board, I call FTB's December 2012 staff action "unwarranted and unfair to taxpayers."
I explain that the Second District Court of Appeal's decision in Cutler v. Franchise Tax Board does not require FTB to take this action. I warn that it "sends entirely the wrong message to investors, entrepreneurs and job creators doing business in our state."
A growing bi-partisan chorus of California legislators, newspapers and concerned citizens are decrying this controversial FTB staff action and calling for its reversal.
I invite you to join us by expressing your opinion to the Franchise Tax Board and Governor Jerry Brown.
Listen to George Runner talk about this issue on the John & Ken Show at boe.ca.gov/runner.
California Bullet Tax Would Backfire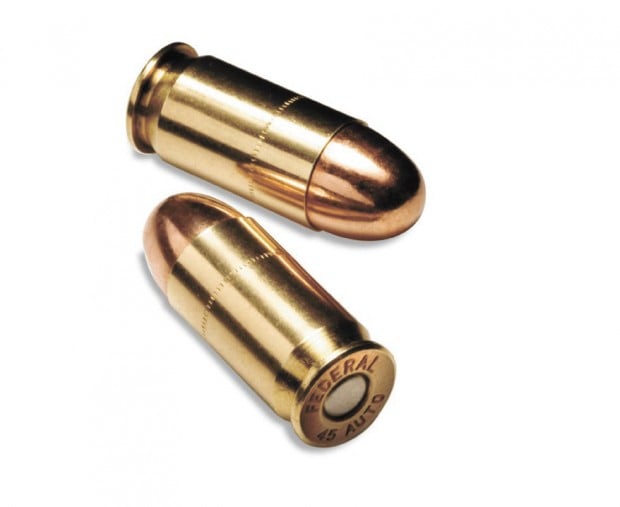 If you want to grow government these days, it seems the fashionable thing to do is invent new taxes. Two years ago, legislators conjured up an illegal fire "fee." Last year, they invented a confusing new lumber tax. Two voter-approved multi-billion dollar tax hikes later, and the politicians still want more of your money. This time they want to tax your ammunition.

Two lawmakers—Assemblymembers Roger Dickinson (D-Sacramento) and Rob Bonta (D-Alameda) are authoring legislation to impose a nickel-per-bullet tax on the sale of ammunition in California. Apparently they couldn't agree on where to spend the revenue, so each lawmaker is introducing his own measure.

A nickel per bullet may not sound like much, but it will mean that each box of 100 shells purchased by a hunter or recreational shooter will cost $5 more. Double that number if both proposed bills pass.

Guns and ammunition are a convenient scapegoat for the tragic loss of life in recent shootings. But more gun laws and higher taxes won't stop crime. In fact, increased laws and taxes could backfire by leaving law-abiding citizens defenseless and creating a lucrative new source of revenue for criminal gangs.
Free Income Tax Assistance
Individuals and families who need help with income tax return preparation can now visit Volunteer Income Tax Assistance (VITA) sites throughout California. These locations provide free tax preparation services to individuals and families who may not be able to afford a tax preparer.
The VITA program aims to bring tax dollars back to our state, returning these dollars to the communities in which they are most needed. These tax credits will help many struggling workers and families. Further, they boost the local economy as those dollars are spent at local businesses, supporting local jobs.
This year qualifying families earning up to $50,270 annually are eligible to receive as much as $5,891 in Earned Income Tax Credit (EITC). Last year the average credit was $2,100, but it can be higher depending on the worker's income, marital status and number of dependents.
See if you qualify for EITC online at irs.gov. Then, schedule your free appointment with a certified preparer at a local VITA site.
To find a VITA location near you or schedule an appointment, visit boe.ca.gov/Runner/VITA.htm or irs.treasury.gov/freetaxprep.
Tax Tip of the Month
Q. Who is eligible for the new federal healthcare tax credit?
A. More than 500,000 California employers with fewer than 25 full-time employees may be eligible for the Small Business Health Care Tax Credit, even if they had no taxable income in 2012. For tax years 2010 through 2013, the maximum credit is 35 percent for business employers and 25 percent for tax-exempt employers.
This year's application deadline is March 15, 2013. Learn more at healthlawguideforbusiness.org or irs.gov.
In the News


Northern Californians likely to be hit with 2 new gas-price increases (KCRA, 2/25/13)

State worker uniforms weren't returned; taxpayers to pay thousands (KCRA, 2/22/13)
Tax Opposition Crosses Aisle (Fox & Hounds Daily, 2/13/13)
Tax-filing help being offered (Stockton Record, 2/11/13)
California gasoline consumption down while diesel use up (Central Valley Business Times, 2/7/13)
George Runner Protests Franchise Tax Board Decision Affecting Stock Investors (KHTS AM 1220, 2/6/13)